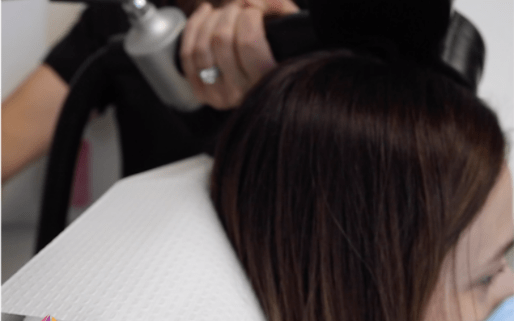 The Typical TMS Treatment Process
> INITIAL NO COST CONSULTATION
When you begin your TMS therapy journey, we will begin with an initial no-cost consultation. This typically includes a series of paperwork and questionnaires. A TMS Global Network team member will first meet with you via phone to review your medical history and explain what to expect with TMS treatment. At this time, we will collect your health insurance information and take care of coordinating with your insurance provider to determine benefits and qualifications. Find answers to some common questions about insurance coverage of TMS treatment on our website. 
> TMS PRE-ASSESSMENT
During the TMS Pre-Assessment phase, we help determine if TMS therapy is right for you! A TMS Global Network psychiatrist will assess your medical history and current symptoms. If you are determined to be a good candidate for TMS therapy, and we confirm all insurance and financial arrangements, then we may move forward with creating a TMS therapy treatment plan.  Our physicians will develop your individualized plan and walk you through next steps.
> FIRST TMS THERAPY APPOINTMENT
During your first TMS therapy appointment, we will spend time establishing the device settings that work best for you, including identifying magnet strength, as well as where to position the coil portion of the machine during use. Each patient is uniquely different and we want to ensure we've established accurate settings for your course of TMS therapy with us. Unlike depression medications, TMS therapy treatments are tailored specifically for you, and we want to be certain you're comfortable throughout your treatments. This first therapy appointment is typically the longest of your TMS therapy treatment sessions. 
> TMS TREATMENT
During TMS treatment, you will be asked to sit comfortably and relax in a MagVenture treatment chair. You will remain awake and alert throughout the entire TMS treatment session. When you're ready, we will connect you to the TMS therapy device, which delivers magnetic pulses to specific areas of your brain known to regulate mood. A typical TMS treatment session lasts 18 to 20 minutes, depending on your specific TMS therapy treatment plan. You can be assured of your comfort and privacy as each treatment takes place in individual rooms. Patients may read, watch TV, use personal electronics, or even nap during treatment. 
TMS therapy treatments are not meant to be painful. During treatments, most of our patients describe the feeling as if someone were tapping a finger against their scalp over and over again. If you're feeling discomfort, let us know and we'll make adjustments to the device.
> AFTER TMS TREATMENT
TMS therapy treatments require no sedation, medications, or any kind of anesthesia, so there is no "recovery time". Patients may drive home immediately afterward and return to their typical daily activities without delay. 
https://oasistms.com/wp-content/uploads/2021/05/Screen-Shot-2021-05-24-at-2.29.07-PM.png
526
516
Bailey Carter
https://oasistms.com/wp-content/uploads/2021/11/Oasis-tms-logo.svg
Bailey Carter
2021-05-24 18:45:54
2022-06-06 09:54:43
What To Expect With TMS Treatment