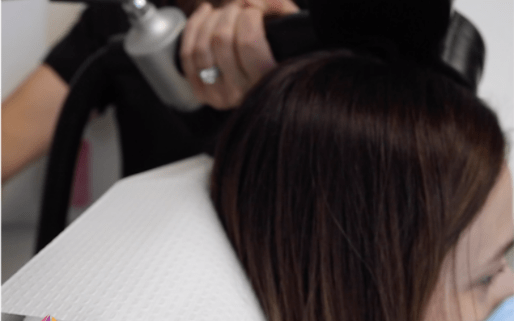 TMS Therapy Maintenance
For many people living with certain types of mental illness, transcranial magnetic stimulation (TMS) therapy is a lifeline when other treatment methods have failed to provide adequate relief. Sometimes, a person diagnosed with depression, anxiety, or post-traumatic stress disorder (PTSD) may attempt multiple medication and therapy approaches, only to experience little or no improvement in their symptoms. That's when TMS therapy becomes a viable solution for some people suffering with either acute or chronic mental illness.
TMS therapy is an FDA-approved procedure that painlessly revitalizes areas of the brain responsible for mood control, while improving communication within the central nervous system. For some patients, an initial round of therapy prescribed by their healthcare provider may be what it takes to cope more successfully with major depressive disorder (MDD), for example. 
About TMS Maintenance
Individuals seeking help at Oasis TMS  often present with treatment-resistant depression, which is a chronic disorder. People living with this form of depression are highly prone to relapse if sufficient treatment isn't provided. Of course, this threshold is different for every person. While some patients need only an initial course of TMS therapy to improve their symptoms, others may require a maintenance plan. As mental health professionals, our goal always is to help patients achieve results as quickly as possible. Yet, in some with chronic depression, relapse is likely to occur unless some form of TMS maintenance therapy is provided. This is where the importance of careful and attentive communication between patient and practitioner comes into play.
Varied opinions and recommendations exist among mental health professionals regarding the topic of TMS maintenance protocols and frequency. It's worth noting that some providers prefer a "watch and wait" approach to TMS therapy maintenance, while others may recommend "tapering" treatment frequency or prescribing treatments in weekly or monthly "clusters". 
While approaches may differ, an analysis of multiple studies conducted over 16 years and released in 2018 revealed that TMS maintenance may enhance the durability of TMS therapy, particularly for those individuals who responded well to acute TMS treatment. That article1 stated, "TMS maintenance treatment when applied to those responding to acute TMS treatment, was associated with higher sustained responder rates after 3 months, and especially after 6 months, which were respectively 35.8% and 58.7% greater than those reported in the absence of TMS maintenance". An excellent article discussing various approaches to TMS maintenance by Debra J. Stultz, MD is featured on the Clinical TMS Society webpage. We encourage you to review this post for more insight.
No matter an individual's mental health diagnosis, it is most important for healthcare professionals and their patients to work together in a trusting, collaborative way to ensure their individual needs are at the heart of any TMS therapy plan or maintenance schedule. That is first and foremost. The experts at TMS Therapy Global Network will work with you individually to create a TMS treatment plan that works best for you. 
If you are someone struggling to find relief from depression or anxiety with traditional, first-line therapies, there is hope. Start by taking the first step toward feeling better. Call Oasis TMS with offices in Louisville and Indianapolis today at 502-742-8182. Our team is here for you and ready to address your questions and concerns!
SENOVA S, COTOVIO G, PASCUAL-LEONE A, OLIVEIRA MAIA AJ. Durability of antidepressant response to repetitive transcranial magnetic stimulation: systematic review and meta-analysis. 

Brain Stimul

. 2018. doi:10.1016/J.BRS.2018.10.001
https://oasistms.com/wp-content/uploads/2021/05/Screen-Shot-2021-05-24-at-2.29.07-PM.png
526
516
Bailey Carter
https://oasistms.com/wp-content/uploads/2021/11/Oasis-tms-logo.svg
Bailey Carter
2021-05-24 18:29:53
2023-04-26 14:22:16
TMS Therapy Maintenance Sessions May Be Important For Some Patients