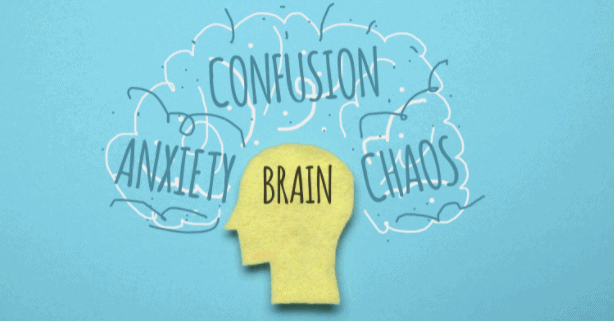 None of us needs a peer-reviewed article in a psychiatric research publication to explain that cases of generalized anxiety have increased steadily throughout the COVID-19 pandemic. Of course, in this information-driven world, it is no surprise that the frequency of anxiety-related search terms online has increased overall.
For most people throughout the world, the Coronavirus pandemic has been a very stressful event overall. Life as we knew it (in whatever form that once took), was a thing of the past – nearly overnight. Family routines, professional lives, and children's schooling were upended without little or no warning. In a cascade effect of epic proportions, economic conditions deteriorated and people's livelihoods disappeared in many cases. Those who remained employed were likely working under very different conditions. No one living today has ever really experienced anything quite like this. Obviously, this would create stress.
It's no surprise that the frequency of "anxiety", "panic attack", "COVID anxiety", and similar terms increased in frequency with online search engines such as Google. At TMS Global Network, our own brief review of Google Trends reflected what we predicted – an increase in these types of searches, particularly during the early stages of the pandemic.
Our first Google Trends inquiry produced results for "Anxiety Attack" throughout the period of January 1, 2020 to April 21, 2021. Though results ebb-and-flow throughout this 15-month time period, the frequency of this search term was evident in the results indicated below. Its peak corresponds to the early stage of the pandemic. 
Google Trends
We submitted a second Google Trends inquiry to explore another search term, "Anxiety Coronavirus", for this same time period. The peak time of this search term is clear in this chart.
Google Trends
A journal article published in the August 24, 2020 edition of JAMA Internal Medicine explores this issue of anxiety prevalence in the pandemic, and its' correspondence to online search term frequency. This article titled, "Internet Searches for Acute Anxiety During the Early Stages of the COVID-19 Pandemic", examines these online search trends and what they could mean.
The authors reviewed Google Trends data during the period of March 13 to May 9, 2020, and ultimately compared it to historical trends of similar searches ranging from January 1, 2004 to March 12, 2020. The authors of the research study concluded the following in their research: 
All acute anxiety queries were cumulatively 11% higher than expected for the 58-day period that started when President Trump first declared a national emergency (March 13, 2020) and ended with the last available date of data (May 9, 2020). This spike was a new all-time high for acute anxiety searches. In absolute terms this translates to approximately 375,000 more searches than expected for a total of 3.4 million searches.
The largest spike in acute anxiety queries occurred on March 28, 2020, with 52% more queries than expected. Moreover, most excess queries occurred between March 16, 2020, and April 14, 2020, when queries were cumulatively 17% higher than expected. During this time, national social distancing guidelines were first imposed (March 16, 2020) and extended (March 29, 2020), the US passed China with the most reported cases (March 26, 2020), the Centers for Disease Control and Prevention recommended using facemasks (April 3, 2020), and the US passed Italy for most deaths (April 11, 2020). Queries first returned to expected levels on April 15, 2020, with all queries falling within expected prediction intervals thereafter.   
As the authors point out, online searches for anxiety-focused terminology have since returned to "typical" levels. They conclude that Americans have perhaps become "more resilient to the societal fallout from COVID-19" or have essentially received the maximum of what they had originally sought through internet-based resources. 
Even for the most mentally and emotionally "fit" individual, the stress of this unprecedented pandemic has led to some degree of increased anxiety and uncertainly for nearly everyone.  While the feeling of short-term anxiety is a normal and perhaps healthy response to stressful feelings and events, chronic anxiety can become problematic and affect nearly every aspect of a person's life and relationships.
The Centers for Disease Control and Prevention has recognized the impact of the Coronavirus pandemic on our overall mental, particularly in respect to stress and anxiety. The CDC recommends some helpful coping ideas on its website:
Healthy Ways to Cope with Stress
Take breaks from watching, reading, or listening to news stories

, including those on social media. It's good to be informed, but hearing about the pandemic constantly can be upsetting. Consider limiting news to just a couple times a day and disconnecting from phone, TV, and computer screens for a while.

Take care of your body

.

Take deep breaths, stretch, or 

meditate

.

Continue with routine preventive measures (such as vaccinations, cancer screenings, etc.) as recommended by your healthcare provider.

Get vaccinated with a COVID-19 vaccine.

Make time to unwind

. Try to do some other activities you enjoy.

Connect with others

. 

Talk with people 

you trust about your concerns and how you are feeling.

Connect with community or faith-based organizations

. While social distancing measures are in place, try connecting online, through social media, or by phone or mail.
Anyone struggling to cope with anxiety, depression, or other mental illness should always seek help through their healthcare provider. Some people may have thoughts of suicide during times of extreme stress.  Help is always available! If you are exploring ways to manage your anxiety or depression beyond antidepressants and talk therapy, Oasis TMS can help.
If you are in crisis, get immediate help:
https://oasistms.com/wp-content/uploads/2021/05/Screen-Shot-2021-05-26-at-3.33.57-PM.png
396
614
Bailey Carter
https://oasistms.com/wp-content/uploads/2021/11/Oasis-tms-logo.svg
Bailey Carter
2021-05-26 19:44:52
2023-08-07 16:27:41
Anxiety-focused search terms increase online during COVID pandemic